Commercial dishwashers
Commercial dishwashers can be found in nearly every professional kitchen. Here also apply high requirements belonging to hygiene, efficiency, energy and water consumption.
Product program
Automatic dish-washing machines, conveyor transport dishwashers, basket transport dishwashers, hood type dishwashers, pot and pan washers, glaswashers, trolley washing machines.
Für gewerbliche Geschirrspülmaschinen verbindliche Verordnungen und Richtlinien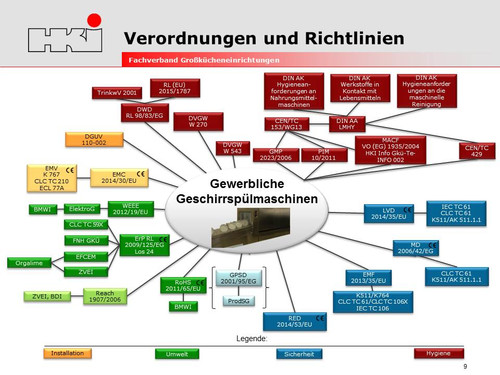 Before we begin:
Which topic interests you most?