Professional coffee machines
The requirements for professional coffee machines are as full of variety as the types of culinary establishments. A modern machine program offers custom made coffee machine models for every need in restaurants, hotels as well as canteens.
Product program
Filter coffee makers, fully automatic coffee makers, traditional coffee machines, vending coffee makers
Laws and regulationws for professional coffee machines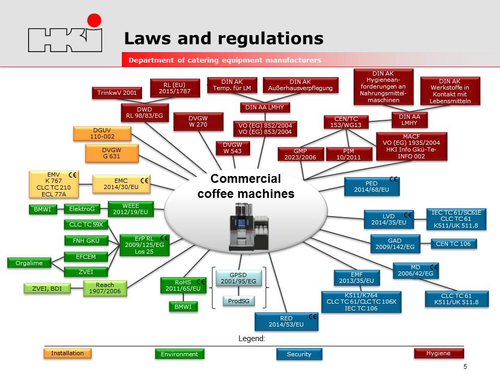 Before we begin:
Which topic interests you most?