Convection ovens
Convection ovens are one of the most modern developments in the catering equipment sector. These all-round appliances can be used for cooking, steaming, roasting, grilling, baking or simply re-heating.
Perfectly suited for low-temperature cooking and indispensable for sous-vide cuisine. The most modern electronic controls ensure that the food is treated carefully, preserving the volume, color and important minerals and vitamins.
The convection ovens can be heated both electrically and with gas either natural gas or propane/butane. All appliances are in accordance to GASTRONORM dimensions and depending on the size either designed as a table or free-standing appliance.
Laws and regulations for convection ovens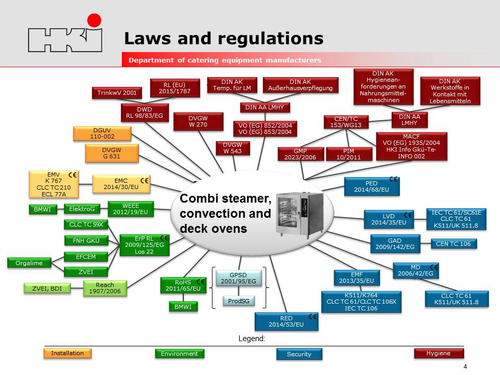 Before we begin:
Which topic interests you most?