Food distribution systems
Food distribution systems can be found in nearly every catering facility of public catering. Hospitals, residential homes for the elderly and similar institutions represent a very sensitive area which demands highest requirements to equipment technology.
The HKI manufacturers operate according to standards to the current status of technology and comply during the production with the strict rules of hygiene and occupational safety. At the same time the economic aspects are considered.
Product program
Food distribution systems, food distribution trolleys, tray systems, ladling systems, trolleys for regenerating and warming, induction trolleys, docking stations, insulate systems etc.
Laws and regulations for food distribution systems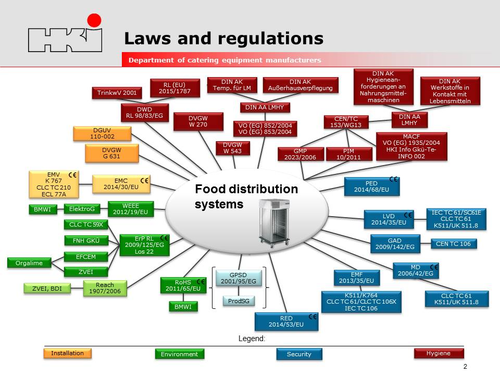 Before we begin:
Which topic interests you most?