Ethanol appliances
Ethanol appliances are decorative appliances which produce a flame by using an ethanol based liquid or gel fuel.
Today a large number of users in Germany enjoy an ethanol fireplace. The low space requirement, the easy handling and the non-necessity for a chimney connection are the main arguments for these appliances.
Based on the discussion on the safety of ethanol appliances, the HKI made it its business to define and verify principles and requirements for the safe operation of ethanol appliances within a newly created department within the association. Already before the establishment, some of the member companies contributed on the development of the DIN-standard 4734-1. This standard was published in January 2011 and since that the standard represents a benchmark in the German sector. A second standard for the public and commercial use shall follow. Also corresponding standards on European level are currently being prepared with the participation of the HKI.
Laws and regulations for decorative ethanol appliances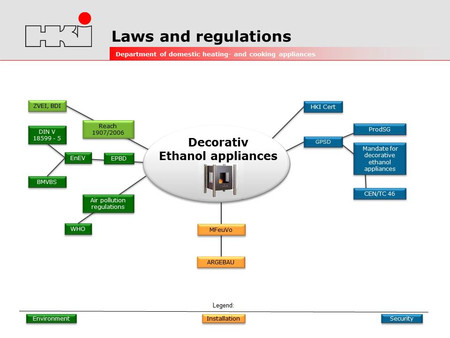 Laws and regulations for ethanol-heating appliances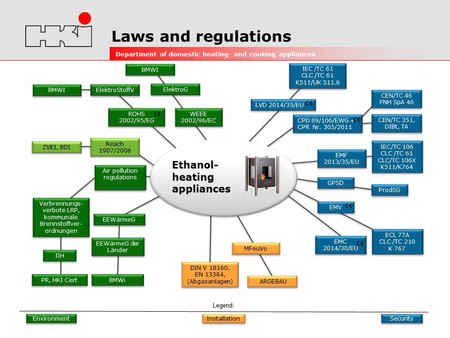 Before we begin:
Which topic interests you most?