Stoves and built-in units
The manufacturers organized in the department for stoves and built-in units, produce all kinds of appliances for domestic use: starting with gas cookers via self-sufficient gas hobs and solid fuel stoves to heating stoves and special appliances.
The HKI is engaged in the development of standards in the area of stoves and
built-in units and therefore the association can provide information to its members on all questions belonging to the standardization of appliances.
Relevant laws and regulation shown on the example of gas cookers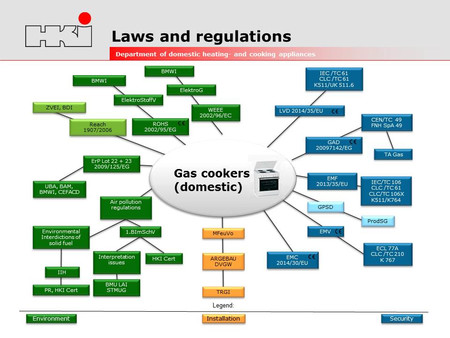 Before we begin:
Which topic interests you most?